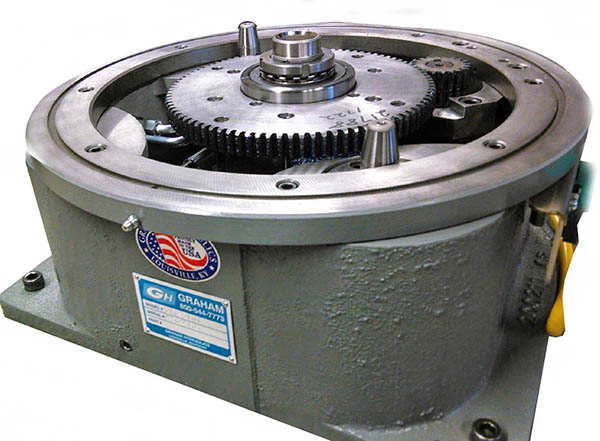 Size Variety
Available in a variety of plate sizes including 20in, 28in, 36in, and 48in, compact, extended, and custom.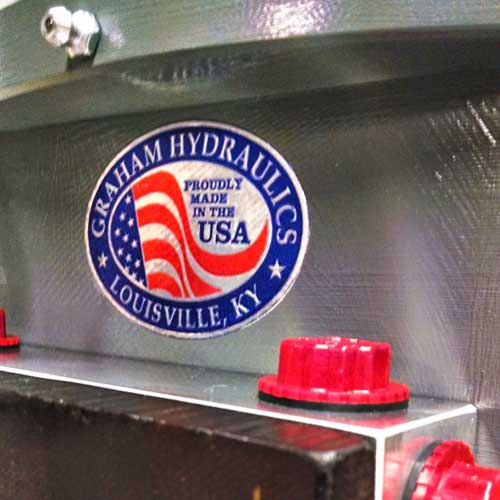 Construction
All major components are manufactured in the United States.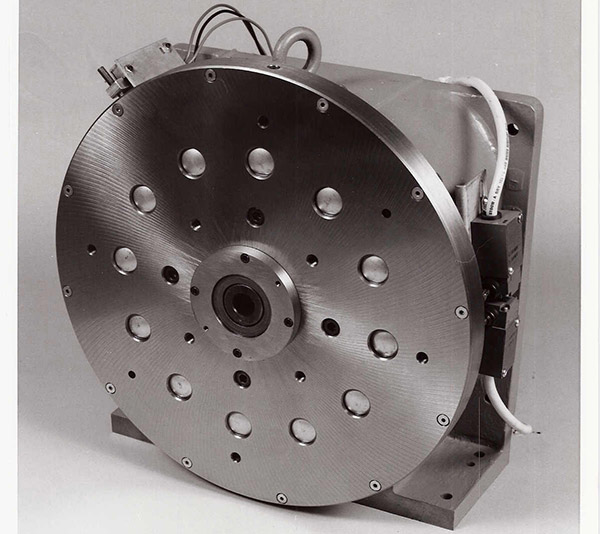 Up to 10,000 lbs. of clamp pressure and lift load.
Dual Shot Pins
The dual shot pins assure the accuracy of the dial plate and support long term durability and precision reliability. The hollow steel center post can be used for piping air, oil, or coolant to the fixtures or the work pieces.
Hydro Lift
The hydro lift actually lifts the plate slightly so that the index table can carry a heavy load without dragging, while the deceleration unit will slow down the table just before the final location.
Hydro Clamp
The dual shot pins, combined with the hydro clamp, ensure that the top plate is securely held in the precise location while the work is performed with reliable repeatability, even on large heavy tooling plates.